To enable others to view your collection:
1. Click on the 'Share' button.
2. From the dropdown menu, select the option 'Can View'.
3. Choose your preferred method of sharing the collection: either by providing a link, giving them a join code, scanning a QR code, or directly through third-party apps.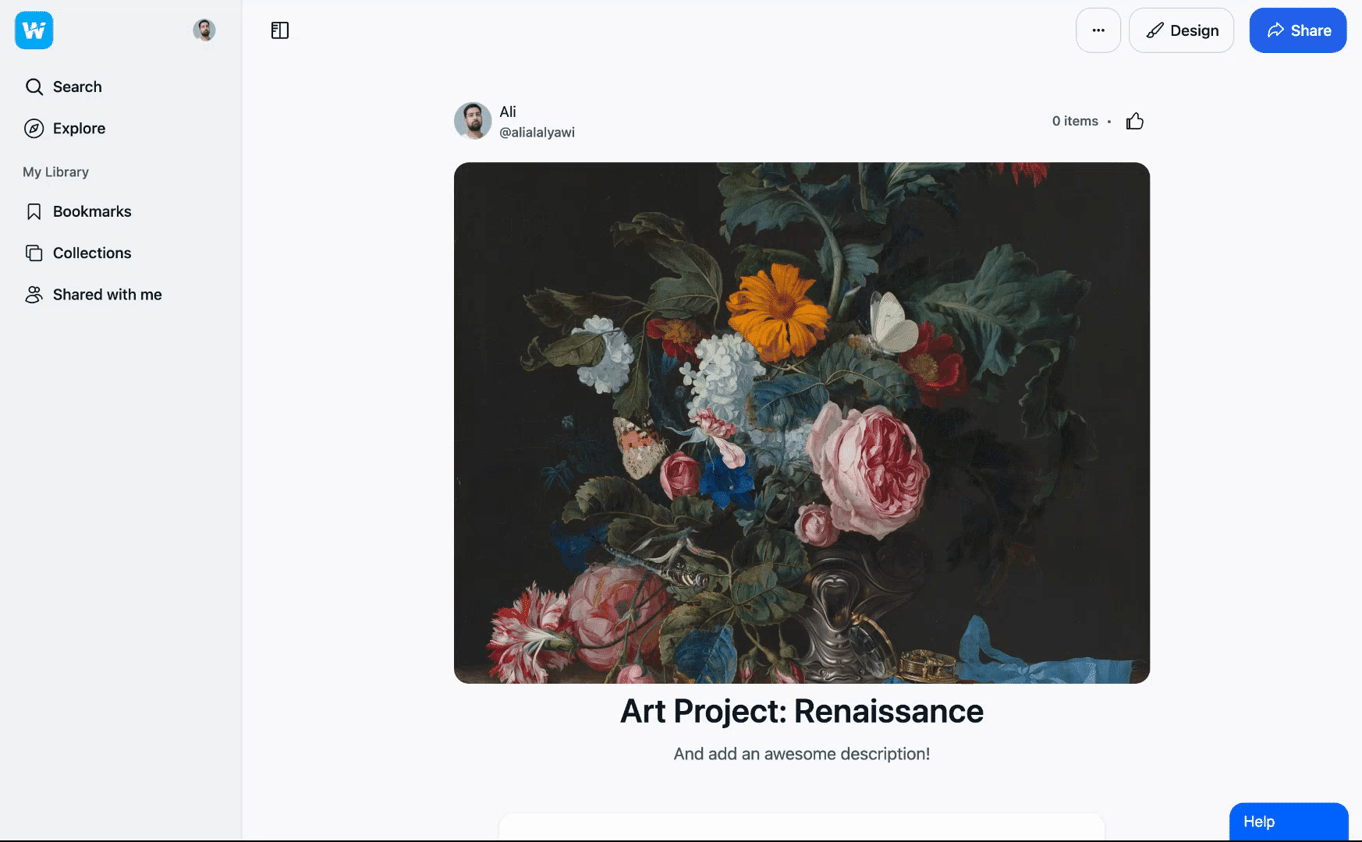 Here are the different sharing options and what they mean:
"Can View" allows people to only view the collection you share and contribute to it.
"Can Add" enables people to contribute to the collection by creating and managing their own items.
"Can Edit" grants users the ability to create and manage their posts, as well as other posts created by other contributors.