The video upload feature is only available for educators on the District Plan.
Wakelet provides users with the ability to record and store videos without any limitations on video length (unless it goes over the storage capacity). In this article, we will go over how to use Wakelet to record and store your videos, as well as important details about storage capacity. To record or upload a video:
Click on Video icon, located on the content bar.
Select option from the dropdown menu.
You can choose to record a video or upload directly from your device.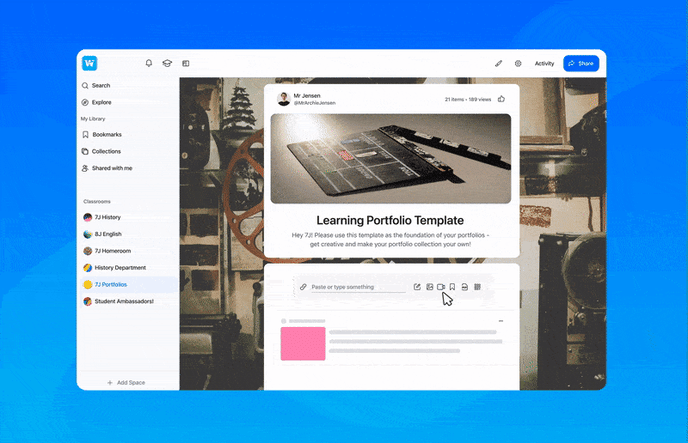 Wakelet offers 1GB of storage capacity is provided to start with. To keep track of your remaining storage, simply click on the video icon, which will show the amount of storage that is remaining.
Acceptable video formats: F4V, MP4, WebM, Mov, WMV, FLV, AVI, M2V, MPEG, ASF, M4V.
Deleting videos that are no longer needed is an essential step in freeing up storage capacity. To remove the storage limit, the video must be deleted from all places where it has been added. This will ensure that the video is removed completely and frees up the storage space that was previously occupied.