Switching to an Educator account
Before you can use Wakelet Classrooms, you need to become an educator to access the Classroom page. To do this:
Log in to your Wakelet account.
Click on Profile Settings > Account Settings.
Select Manage Account.
Scroll down to the Switch to an Education Account section.
Check the Education Account box.
Click Save to confirm selection.
The Classroom page will now be available.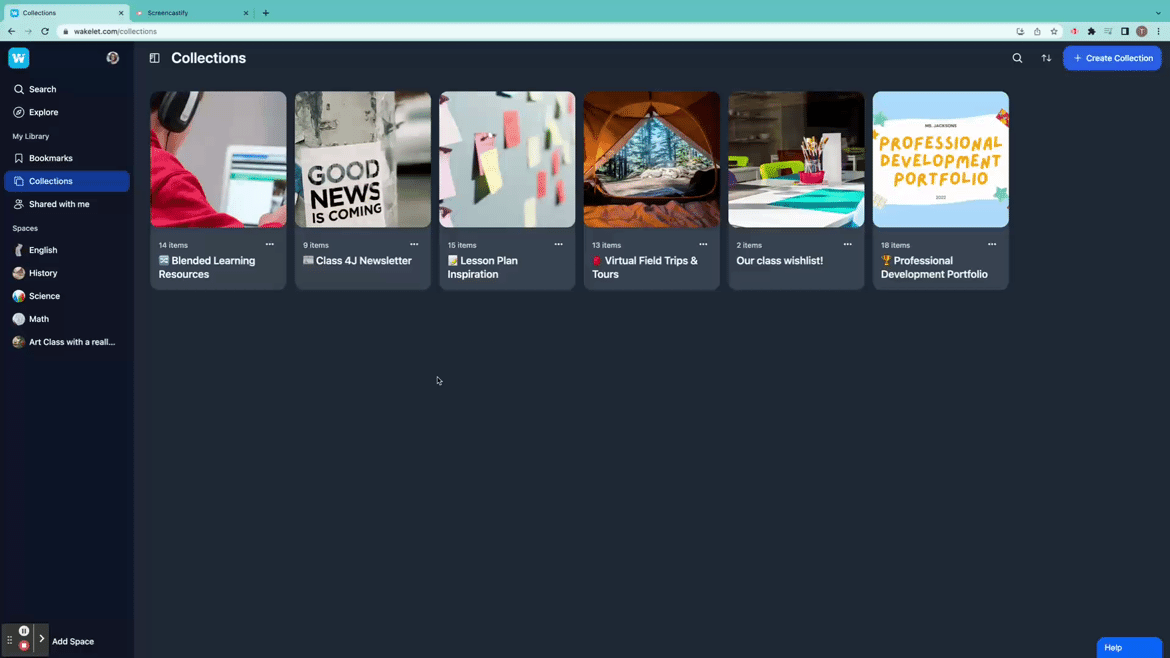 Importing Students from an LMS
To import students into Wakelet Classrooms, you need to have classes set up in one of the following Learning Management Systems (LMSs): Microsoft Teams, Google Classrooms, or Clever. Once the classes are set up, Wakelet can retrieve the data and create student accounts.
It's time to import your students from your LMS class into Wakelet. Use the following steps to do so:
Go to Classrooms.
Click Create Classroom.
Select the preferred LMS: Microsoft, Google Classrooms, or Clever.
You must log in, ensuring the LMS email matches the email associated with your Wakelet account.
From the drop-down menu, select the class you'd like to import.
Rename the class (optional).
Choose the features you'd like students to have access to.
Hit Create to import.